2017 Research Experiences for Teachers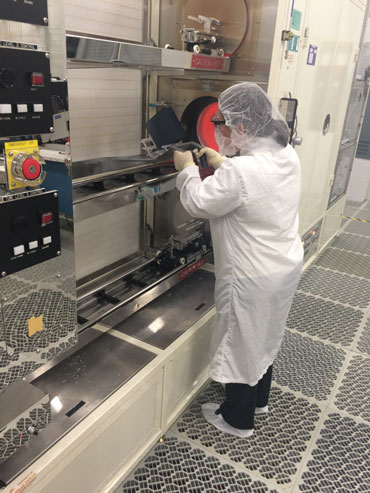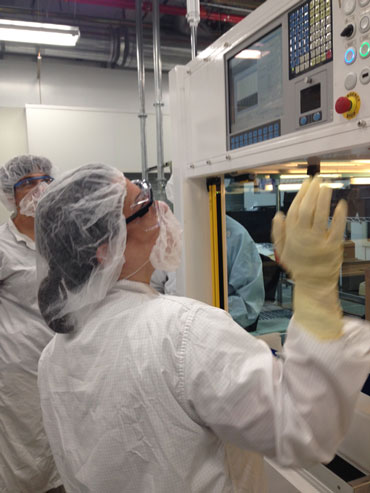 Photos of 2016 RET participants working in a cleanroom.
Research Experiences for Teachers (RET) is an innovative five-week summer research program for high school teachers and community college faculty at the Nanotechnology Collaborative Infrastructure Southwest (NCI-SW) at ASU. As the southwest regional hub of the National Nanotechnology Coordinated Infrastructure (NNCI), the NCI-SW will offer RET participants the opportunity to work with nationally recognized scholars in nanotechnology research and leaders in science education.
Explore the world of the very small in a variety of state-of-the-art laboratories.
Conduct research with the nation's top nanotechnology scientists.
Develop connections between the lab and the classroom.
Implement new curricula at your school.
Establish long-term relationships with faculty, staff and graduate students.
May 30 – July 3, 2017
Stipend – $5,200 (paid in 3 installments)
Open to current high school teachers and community college faculty with 2 years of experience teaching science or engineering.
U.S. citizen or permanent resident.
Prohibited from taking courses or working while participating in the program.
Must be available to attend the entire five-week program.
Must deploy curricular products in institution.
Deadline: March 15, 2017, 5:00 pm MT
Applications will be considered after the deadline date until all positions are filled.
Applicants need to submit a completed application and a resume via email to: Raymond.Tsui@asu.edu.
Contact: Ray Tsui, Outreach Coordinator (email: Raymond.Tsui@asu.edu)
Nanotechnology Collaborative Infrastructure-Southwest (NCI-SW)
Arizona State University
PO Box 875706, Tempe, AZ 85287-5706