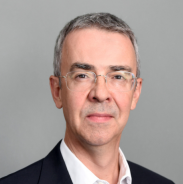 Part of the mission of the NCI-SW is to offer external users open-access to the ASU NanoFab and Eyring Materials Center, two of the largest core facilities at ASU. The University's long term investment in core facilities continued in 2018 with the purchase of 'workhorse' equipment valued at almost $500,000. The equipment includes:
A 3-gun SC450LL sputter tool from Semicore. The new tool comes with a load-lock that will decrease tool cycle time, increase film purity, and improve efficiency by reducing the number of target changes.
A Woollam M-2000 ellipsometer that will significantly enhance our thin film measurement capabilities.
Upgrades to the Tystar diffusion furnaces that will allow a PC-based user interface and control system for programing furnace tube recipes.
Workhorse tools such as these are critical to the day-to-day operation of the core facilities, but are hard to obtain through grant funding. Often they are the most heavily used instruments in the facility but are not considered exciting enough by federal agencies to be purchased through grant funding opportunities. Internal users of the NCI-SW have been very successful over the years acquiring equipment with funding from the National Science Foundation's Major Research Instrumentation program. This includes an aberration corrected transmission electron microscope, as well the cryogenic electron microscope highlighted in our January webinar. Through this combination of federal grant funding and internal investments by ASU, the NCI-SW seeks to maintain a state-of-the-art tool set for our internal and external users.